Repair of an old tubular radio Nordmende Rigoletto from the year 1958
Although I am a watchmaker, I gladly accepted the order to repair this tube radio.

This vintage tube radio was outwardly in good condition, but the strong pollution no reception was possible, the tubes had no contact with the rest of the circuit. The power switch was gone and replaced with a cord switch. First, the radio was cleaned and all contact points were put back in order. So that the radio can be switched on and off again, I have decided to use a micro switch. I made a board and modified the micro-switch so that it could be placed in the original position. Please also note the pictures. Peter Hertel Chiang Mai, 2019 in May.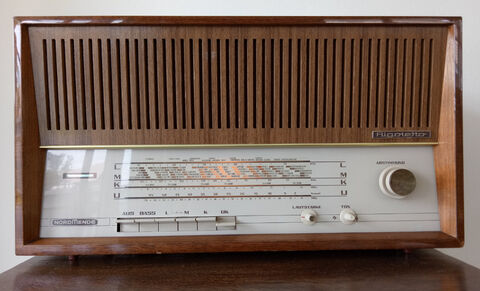 Nordmende Rigoletto tubular radio from the 50's