American Pocket Watch Waltham Mass Repair and Service
I got this 17 stone American pocket watch from the brand Waltham Mass for repair. At first glance it looked like a normal repair. Clean the clockwork, set the gear, place the spiral, arrange the handwork and winding and finally adjust in 3 positions.
At second glance the errors came to light. A hole stone was broken and had to be replaced. It is not always easy to get a suitable perforated brick. After replacing the perforated stone, I found that the unrest in the position of the dial does not swing upwards sufficiently. This was remedied by polishing the journals of the balance shaft and all of the wheels. Later, when adjusting, there was a strong deviation in the position of the crown upwards. The position of the center of gravity, which must be removed, is then shown on the balance balance. Now the case was cleaned and the clockwork inserted. This pocket watch will now delight its owner again.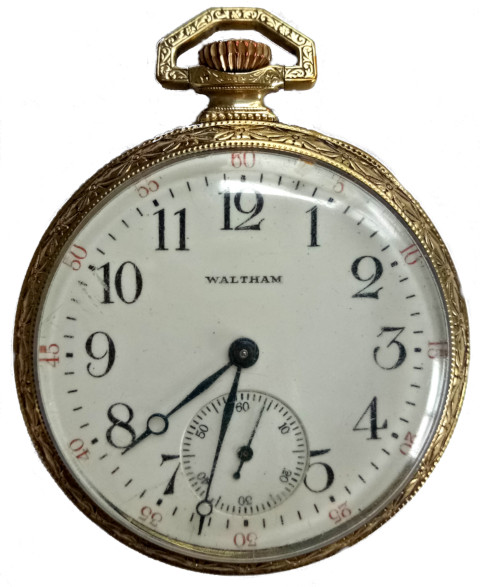 American pocket watch Waltham Mass circa 1920